SERVING METRO AREA INCLUDING DC - VA - MD
Professional Products You Can Rely Upon
Wood floors add beauty and value to any home or business. With quality stain, finish, and wood care products, your floors will be durable and beautiful for years to come.
The beauty of wood is its natural variation. The finished appearance of wood depends of course on the stain color you use, the species of wood you are finishing, any pre-treatments you perform and how much stain you apply. Even two pieces of the same species of wood can vary in its natural color, effecting the final outcome.
Here is just a small sample of finishing supplies we carry.
Fillers
Trowelable Wood Filler
Wood Patch
Wood Putty
Stains
Penetrating Finishes
DuraSeal Quick Coat
Finishes
Waterbased Polyurethane
VOC Polyurethane (350, 450, 550)
Oil Modified Polyurethane
Hardwood Floor Cleaner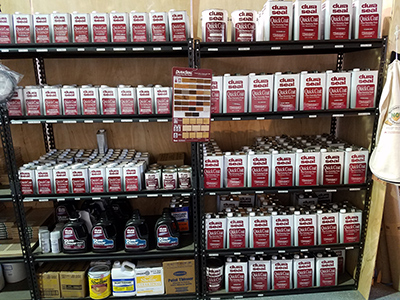 The most important reason to think carefully about staining is that it accentuates even minor flaws in your sanding job. Flaws that may be undetectable in a clear or natural-finished floor. Remember, stain is made of fairly large particles of color, called "pigment." Pigment colors wood by lodging in depressions, such as pores, scratches and gouges. The larger the cavity, the greater the amount of pigment that will lodge there, and the darker and more opaque the cavity becomes.
Sanding and Finishing sundries
China bristle brushes
Mohair roller covers
Lambs wool pad and block
Floor coater refills
Trim pads
Edger parts
Abrasives

Rolls
Belts
Edger Disks
Sanding Screens
Buffing Pads

Sander bags
Edger bags
Backpack vacuums and replacement bags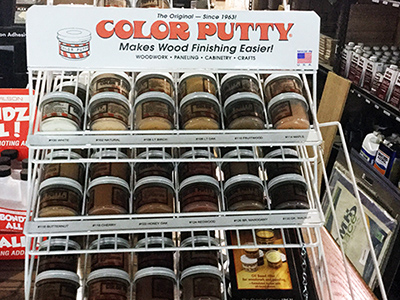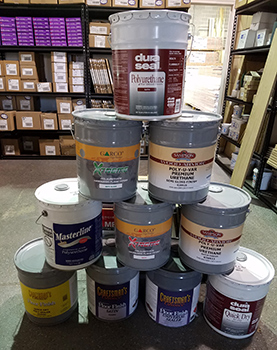 Proudly offering these brands and more:
3M Abrasives
DuraSeal Quick Coat Stains & Finishes
Sampson Poly Finishes
Masterline Finishes
Garco Extreme
Craftsman's Choice
Bona
Basic Coatings
Carolina Nails
Basic Coatings Finishes
Woodwise Floor Patch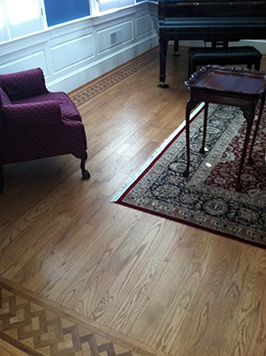 EQUIPMENT REPAIR
Keep your equipment working in top condition. We know all too well the importance of having your equipment running perfectly. Proper maintenance and repair reduces, if not eliminates, down time avoiding lost income and profitability. We aim to get your equipment repaired or serviced timely to get it back into your truck and working.
| | |
| --- | --- |
| Contractor Drop Off | Maintenance & Repair |
| Sanders | Edger's |
| Buffers | Nail / Staple Guns |
DELIVERY AVAILABLE